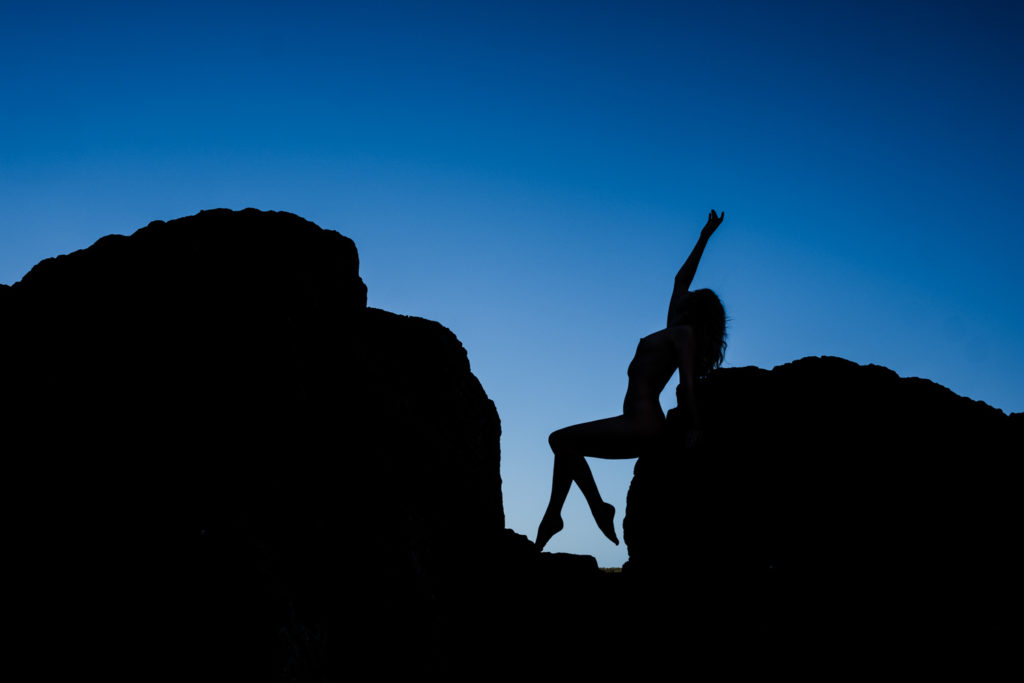 This is a look at the first day of my 2017 Landscape Nude workshop in Tasmania. Our home base was at Hampton's On The Bay located in Rocky Hills, about 10 minutes south of Swansea. We had amazing views out over Coles Bay from our accommodation with the main guest house and the six cabins all to ourselves. 
We spent the first day of the workshop with our models, Xanthe, Riley Jade, Sass Kia, Sylph Sia and Stephanie, shooting at Spikey Beach which was only 5 minutes up the road from our accommodation. The morning started out very overcast and dull but we made the most of it and shot for a couple of hours before returning back to the main house for a late breakfast and some downtime. 
The sun came out half way through the day so I made the decision to head back to Spikey Beach so we could shoot the same locations but with very different light. I gave all the participants some little exercises which they had to complete over the three days such as shooting the following scenarios – little person in a big landscape, silhouettes, reflections, shadows, pocket of light plus a few others. 
The gallery below contains some of the images I captured as I wondered around between the three groups of two photographers with each group having one to two models to work with. The final shots of Sass Kia where captured right at the end of the day with some gorgeous backlight from the setting sun just before we headed back for some dinner and well earned rest. 
Fuji X-T2 with Fuji XF18-55mm f2.8-4, XF23mm f1.4 and XF56mm f1.2R