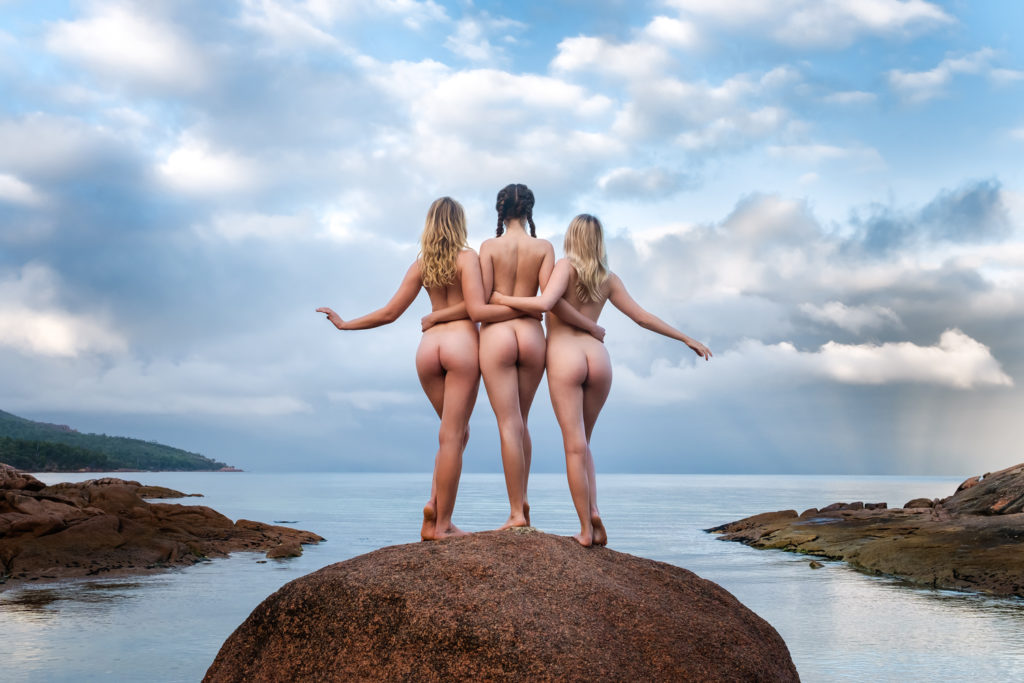 The morning of our last full day of the 2017 Tasmania Art Nude Workshop involved another early start with a drive up to Honeymoon Bay. It was a pretty epic morning with dramatic storm clouds out to see providing a stunning backdrop for our first location. We just had to get the models posing on this fabulous big boulder which is positioned on the edge of the shoreline with the rocks on either side framing it perfectly. 
After we took turns at shooting Riley, Zanthe and Sylph on the boulder, we split up into groups and explored the area a bit more, shooting for a couple of hours before it was time to head back for breakfast and to relax in the middle of the day. 
In the afternoon we split up again with one of the groups going to a stone bridge with Riley and Sylph while I took three of the attendees to an old boat shed with Xanthe and Stephanie to do some more practice using off-camera flash. 

Equipment: Fuji X-T2 with Fuji XF23mm f1.4, XF35mm f1.4 and XF56mm f1.2R lenses. 
Elinchrom ELB400 Battery Flash.