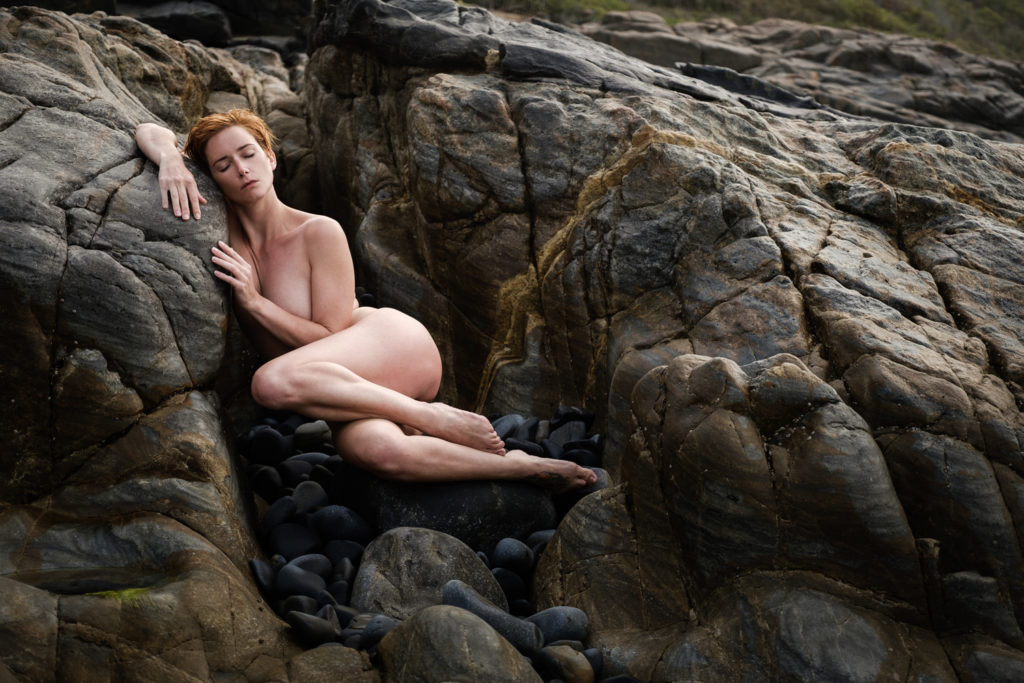 A couple of weeks ago I was away camping and trying to avoid social media and all the usual distractions of everyday life when I learnt of the tragic passing of UK model, Stephanie Dubois. Just before I left Brisbane I had heard Steph had been admitted into hospital to undergo tests resulting from complications from her AstraZeneca vaccine injection. While I don't know the exact details of what happened, it's understood Steph suffered a brain haemorrhage and slipped into a coma from which she never regained consciousness. 

Steph was an incredible model who only started her career in her early to mid 30's (she was 39 when she passed) and while it's taken me a little while to process this tragic event, I wanted to do this post to celebrate her as we should remember her… a wonderful model with a dry sense of humour and quirky attitude. 
I first met Steph in 2017 when she came to Australia on tour and I brought her in as one of my models on my Tasmania workshop. It was only then that I found out modelling was her second career and that she was a originally a chef. After the workshop she also toured to Brisbane and we did a shoot in the studio. 
While Steph was excellent at the workshop posing for landscape nude style shots, it was in the studio doing fashion nude work where she really shone. The BTS video below really showcases her free flowing modelling style and fierce faces which really were a great attribute. We then worked together once more at the end of 2018 when Steph came back to Australia for ZoeFest in Noosa and we shot some beautiful landscape nude images in one of the little bays in Noosa National Park one afternoon. 
While Steph's passing is extremely sad, I do hope those of you that knew her and the opportunity to photograph her, will remember her fondly. For those of you that never got the chance to meet her, I hope these images and BTS video will give you an insight into what a fantastic model and wonderful human she was. 
RIP Steph.