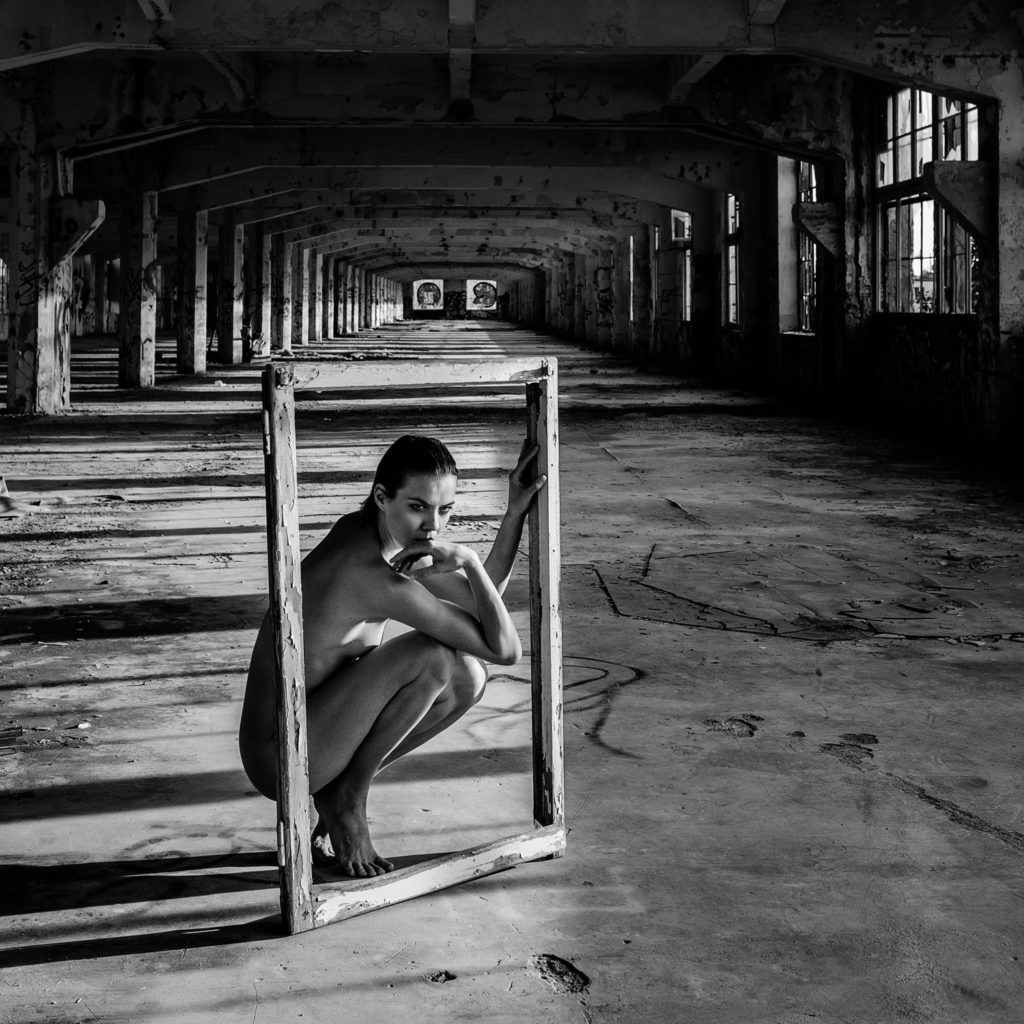 During my 2016 trip to Europe to run my workshop in Iceland, I spent a few days with incredible local model Denisa Strakova during my 6 day stay in Prague. We did two one-on-one tuition sessions with some local photographers as well as shoot some images for ourselves and on this particular day, our tuition session was at an old abandoned factory which Denisa had modelled in a couple of times before. 
During the session I covered things like composition, direction of light, camera angle and lens choice. As you will see in the full set, we shot quite a variety of images, exploring the different quality and direction of light that the afternoon provided us. We spent most of the time on the top floor of the factory which had sections of the skylights in the roof still intact. Probably my favourite shot is the one of Denisa silhouetted in the window frame with the skylight above her, glass stained by the elements and the colour of the sunset outside shining through. 
Fuji X-T1 and Fuji X-Pro 2 cameras with Fuji XF23mm f1.4R and XF56mm f1.2R lenses.