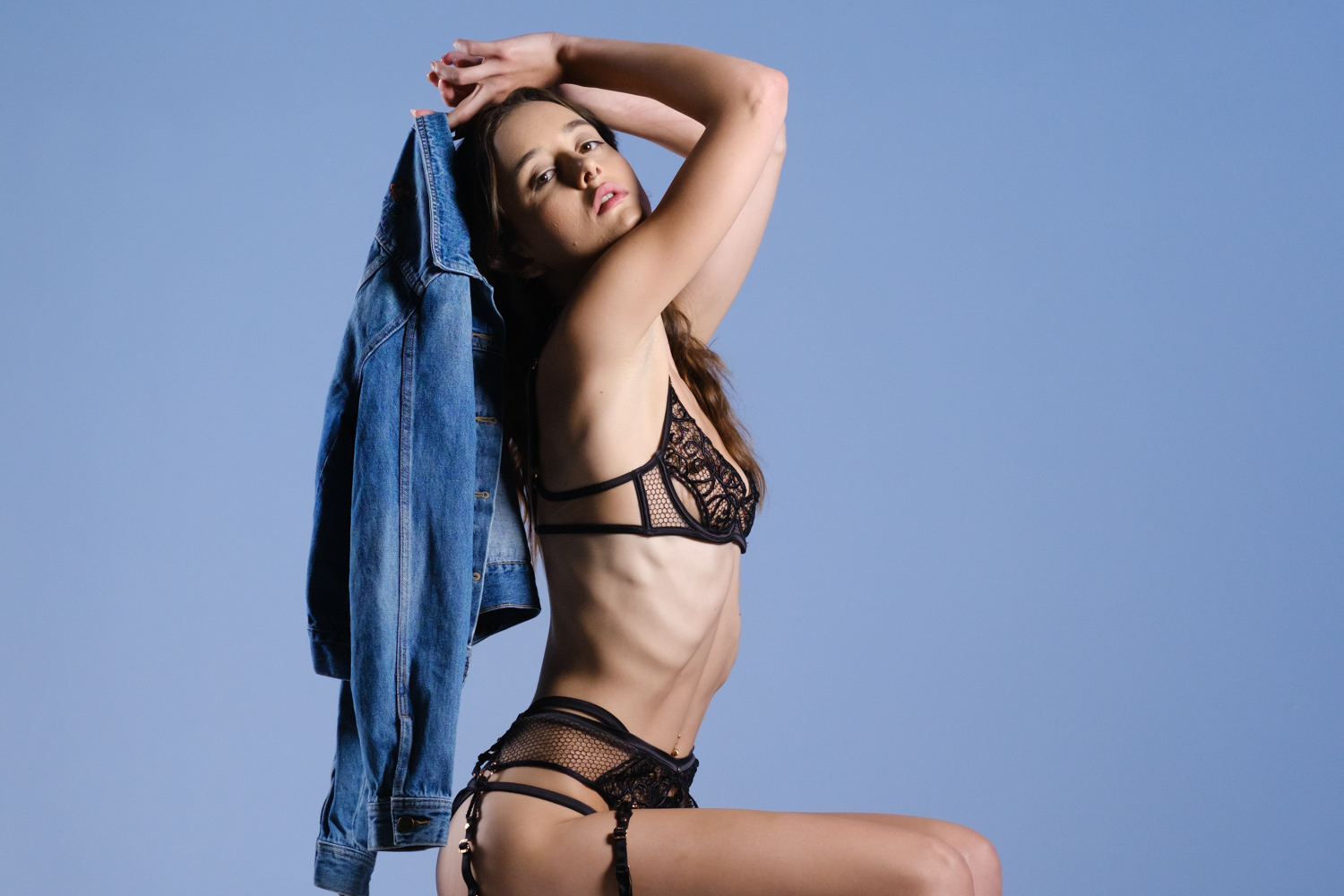 This set of Chelsea, aka Miss Polizzi (@empressmediaa) was one of 4 sets we shot that day. Just some fairly simple lingerie portraits with a denim jacket using LED lighting. 
This was was the first time testing out a new gadget which allows me to transmit a live feed from the HDMI port on my camera and record it on my iPhone, so effectively you get to see exactly what I see through the lens along with all the camera settings. I can then edit that recording in with the general BTS footage from the other camera which is on a tripod to give you the best angles and information. 

I've used it on a few other shoots since this one and it's proving to be a great additional option to how I can present my BTS and tutorial videos so I'm sure you will see a lot more of it in future videos. 
Lighting for this setup was done with four LED's – two Lupo Full Color 30 RGB led panels to give the blue wash over the background, one Godox SL100D with a strip soft box and grid to camera left which added a little edge light to Chelsea and then the main light was another SL100D with a 70cm octa box with grid attached. 

Images were captured on the Fuji X-T4 with the Fuji XF56mm f1.2 R