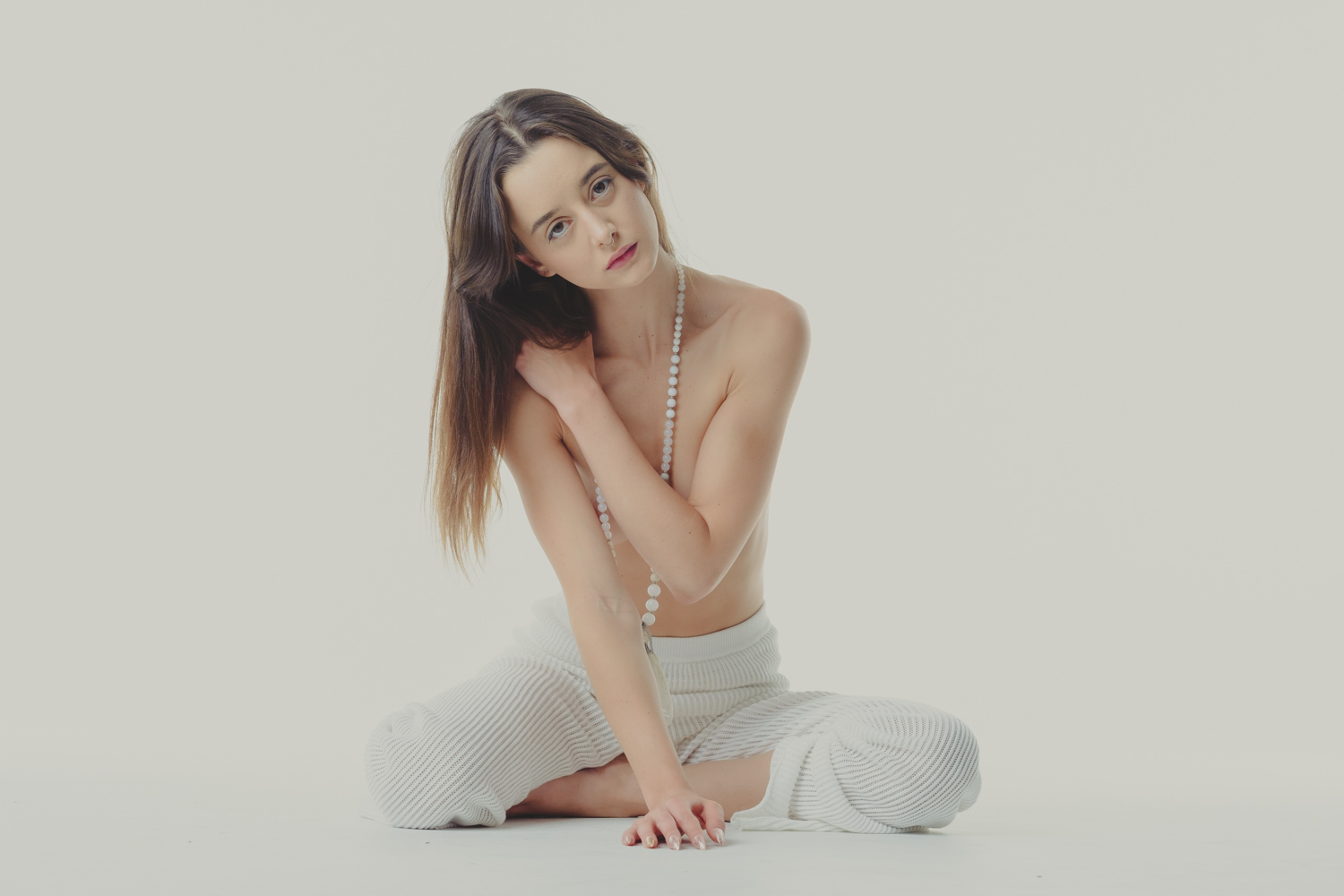 Last week I shot with the lovely Chelsea, aka Miss Polizzi (IG @empressmediaa) for the first time. It took a while considering we had spoken about working together a couple of years ago but I feel that has happened with a lot of people thanks to the Pandemic disrupting so much of our lives. 
We shot a few different looks this day and this was the first one. I wanted to start with something pretty simple and you can't get too much more simple than high key. Chelsea had brought these white pants with her and I had the perfect necklace to go with it so the topless, bare foot look was the way to go. 
The BTS video is a fairly simple one as it's hard to make it look pretty when shooting with flash and only have the modelling lights and the room lights to work with. As you can see, I was shooting with two Elinchrom ELC500 heads with strip soft boxes pointed at the back of the cyc to give a nice clean high key background. For the front light, I went away from my usual technique of using two big reflectors in the front to push some light back on the model and instead I used another ELC500 inside the big, soft Elinchrom 190cm Indirect Octabox. 
Stills were all captured with the Fuji X-T4 and the Fuji XF56mm f1.2 R