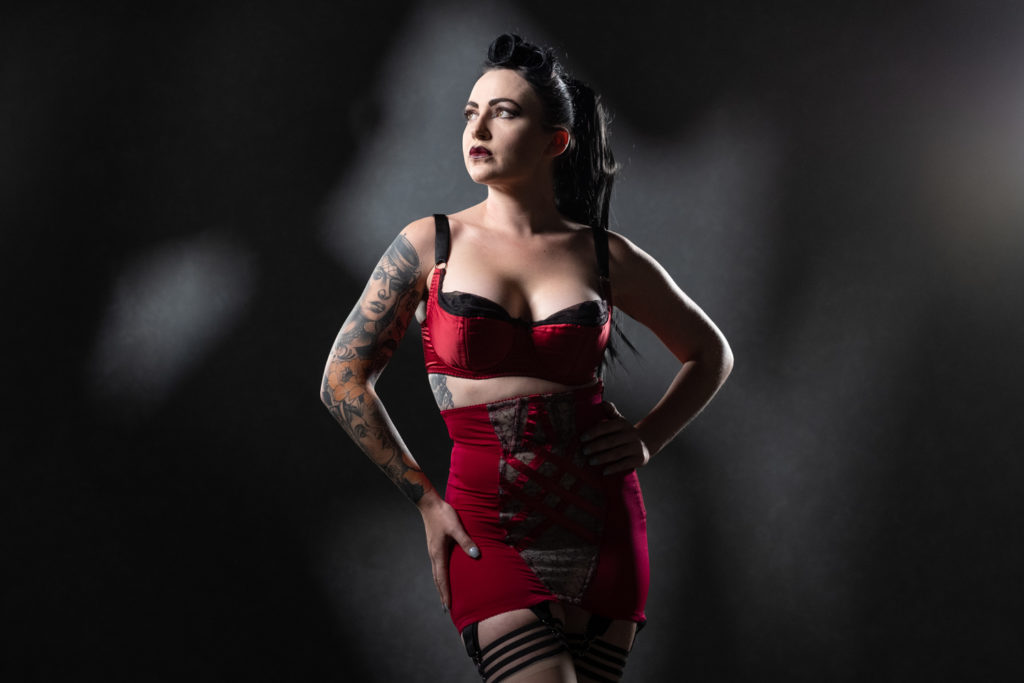 I just did my second fetish themed shoot with Rose D'Luxe (aka Emma) last week and realised I hadn't ever shared the content from our first shoot which took place back in June 2018! So I spent some time over the last week editing up the videos so I could share them here with you. There are three parts to this shoot, the first one here being the Retro Glamour styled shoot which I originally shared on YouTube (without any nudity) and now I've done a re-edit on it to share here. 
The lighting setup basically remained the same for the three looks we shot and it consisted of two Lupo Superpanels with softboxes and grids which were used as rim lights. The main light on Rose was an Aputure COB 120D lights with a Light Dome Mini and grid. A second 120D was used to create the pattern on the background and was achieved using an old set of Lowel barndoors from a tungsten light. 
The video demonstrates how I kept tweaking the lights – especially the background light, until I got the result I was looking for. 
All the images were captured on a Fuji X-H1 with the Fuji XF56mm f1.2R 
Check out Part Two of this series for the black and white fetish nudes we shot using a big whip as a prop!